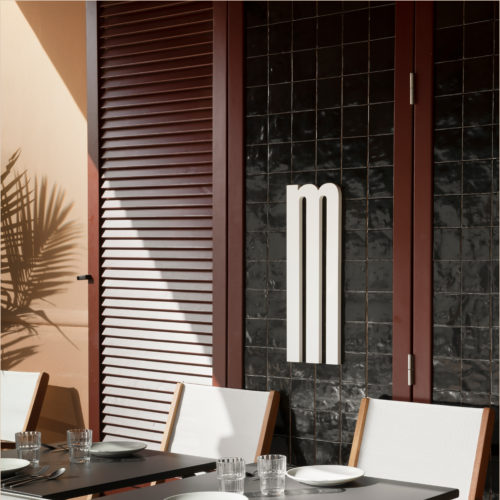 MAMBO PALMA
Tribute to Mediterranean Bistro
Located in the heart of Palma de Mallorca, this restaurant melds the essence of the Mediterranean with the bistro style, crafting a space where the kitchen takes center stage. The design shines with its open kitchen, elevating the chef to a visible protagonist and allowing diners to relish the preparation of their meals in an interactive ambiance.
Architecture is imbued with warm wood tones and artisanal details, creating a welcoming environment. Design elements, such as furniture arrangement and strategic lighting, foster intimacy and comfort. Handcrafted ceramics and the use of terracotta hues evoke a rustic and homely atmosphere, accentuating the authenticity of the cuisine and echoing the culinary traditions of the Mediterranean region.
Touches of brass and reinforced glass structures, characteristic of bistros, infuse elegance and a nostalgic charm that seamlessly intertwines with the Mediterranean sensibility.
| | |
| --- | --- |
| Client | Mambo |
| Surface | 100 m2 |
| Year | 2022 |
| | |
| --- | --- |
| Location | Palma de mallorca |
| Photographer | |