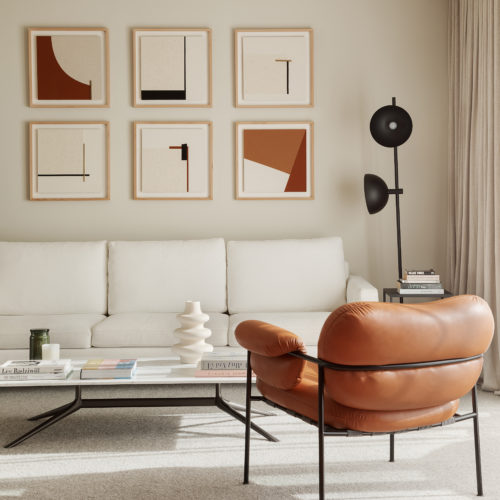 ESPLUGUES
Timeless elegance
To transform a place doesn't always mean to take it all down and start over. This apartment is a clear example of how we can completely change a space and give it a lot of character by the right choice of furniture pieces, materials, lighting effects among other details.
Keeping the existing distribution and wooden floors, we've designed a series of custom-made  pieces of furniture in black dyed oak and metallic details in black and gold, which give continuity to the whole house.  We've also played with lighter elements to give more contrast, like the dining table made with a glass top and specially designed legs.
At the kitchen and bathrooms, we've kept the installations but we've changed the materials to grey tones with black metal details and dark wood, in order to keep the aesthetic line of the rest of the apartment.
By mixing leather, wood and dark colours, as well as metal and marble details, we've given this renovation a manly and sophisticated character.
| | |
| --- | --- |
| Client | Particular |
| Surface | 300 m² |
| Year | 2019 |